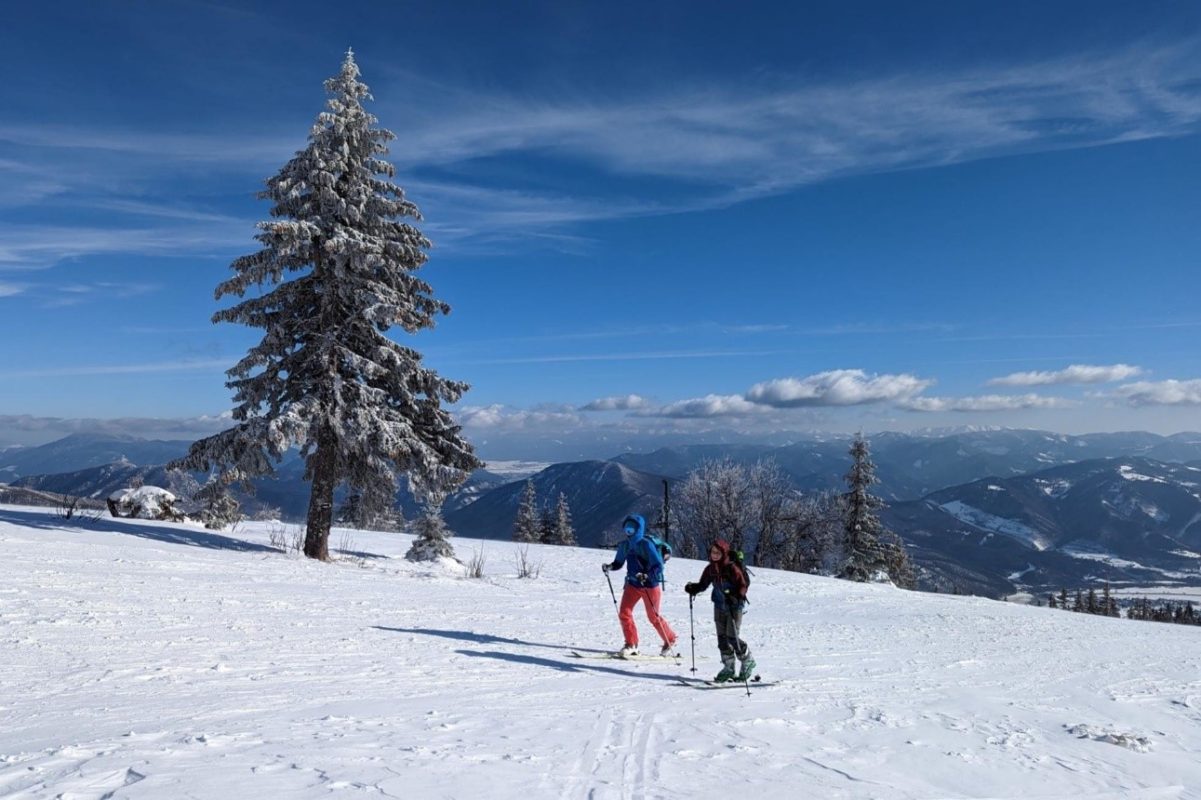 Distance from the hotel
rôzna
Ski mountaineering is a winter sport that is practiced outdoors, mainly in the mountains. Its lighter forms, such as ski touring, are also common in ski resorts. However, each ski resort has specific rules for ski touring, and these must be followed. In Turiec you can ski tour at the following ski resorts: Jasenská Valley, Snowland Valča and Martinky na Martinských holiach.
Also popular are the ascents to the mountain cottages, which are among the moderately demanding ski mountaineering ascents. The most popular ski mountaineering tours in Turiec include the ascent to the Chata pod Chlebom 1415 m above sea level. The ideal start is at Trusalova or Šútov. The ascent to Chata pod Kľačianskou Magurou 1140 m above sea level is also one of the most popular, even though the ascent is a bit steeper. The start of the tour is in Turčianske Kľačany. Both cottages are located in the Kriváň part of the Malá Fatra. Next is a hike to Martinské Hole, which is located in the Lúčanská part of Malá Fatra. There are several mountain chalets, but the highest is the Javorina Cottage 1412 m above sea level. The beginning is in the part of Stráne, directly in Martin. In Veľká Fatra is a popular hike to Chata pod Borišovom 1260 m above sea level with the beginning at Havranovo Cottage in Belianska Valley.
Ski mountaineering equipment can be rented at the Fatraski ski rental shop, near the hotel.