Snowland Valčianska Valley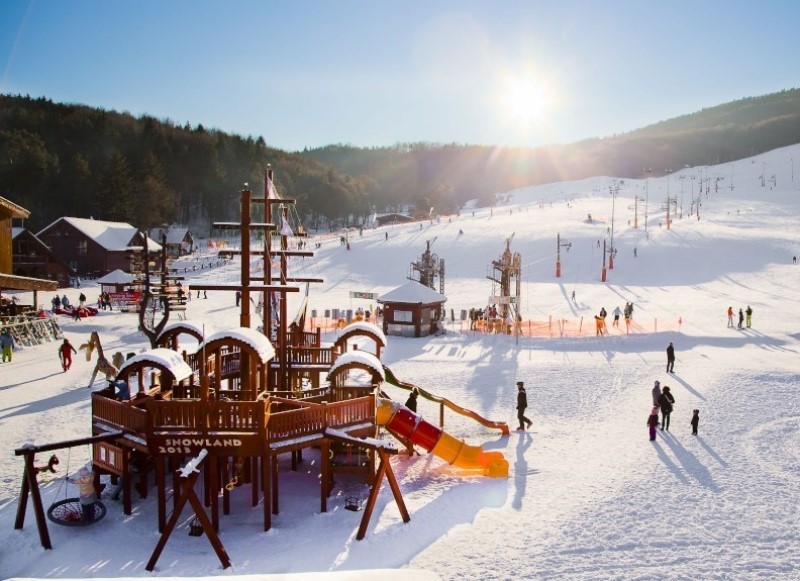 The SNOWLAND resort is focused on family skiing with a high level of additional services. The architecturally modern ski resort was built as a suburban resort with easy access by motor vehicles. The favorably situated northeastern slope creates good conditions for skiing and snowboarding from December to March. The groomed and technically snow-covered ski slopes are situated at an altitude of 510 to 830 m, on which there are 8 ski slopes with a total length of 5600 m and difficulty from easy to hiking and moderate.
Snowland offers visitors a modern 4-chair lift with a boarding belt and a length of 1320 m, 330 m vertical drop and 6 ski lifts. For the youngest and beginner skiers there is a mini lift with a Fatraski ski or snowboard school. A novelty in the resort is the YETI PARK with a children's ski lift, conveyor belt and various fun accessories.