Scan the QR code to load the map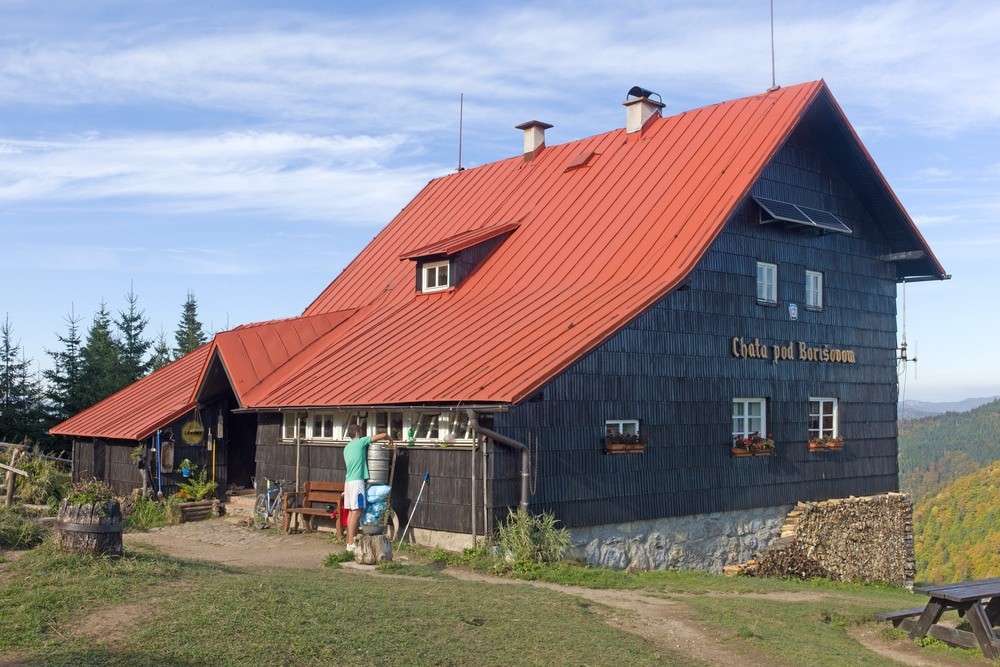 Distance from the hotel
17 km
Duration
8:30 hod. / 22 km (tam a späť)
Located in a beautiful mountain environment in the Veľká Fatra mountains, below Borišov Hill (1510 m above sea level). The Cottage under Borišov has year-round operation, offers refreshments and accommodation for 20 people. You can also combine your visit with a hike to Borišov Hill, it is located directly above the cottage and the yellow trail leads to it.
The cottage has an ideal access and starting position at the crossroads of hiking trails. There are several access routes to choose from, for example through Necpal Valley. The hike from here can continue along the ridge through Ploská to Krížna.
Walking along the Necpaly – Necpalská Valley – Cottage under Borišov route will take you about four-and-a-half hours. With an elevation of 826 m, this trail ranks among the moderately difficult hiking trails. Mountain biking access is a bit more challenging, but with a slight adjustment of the route and a bit of pushing, it can be done.
Scan the QR code to load the map