Scan the QR code to load the map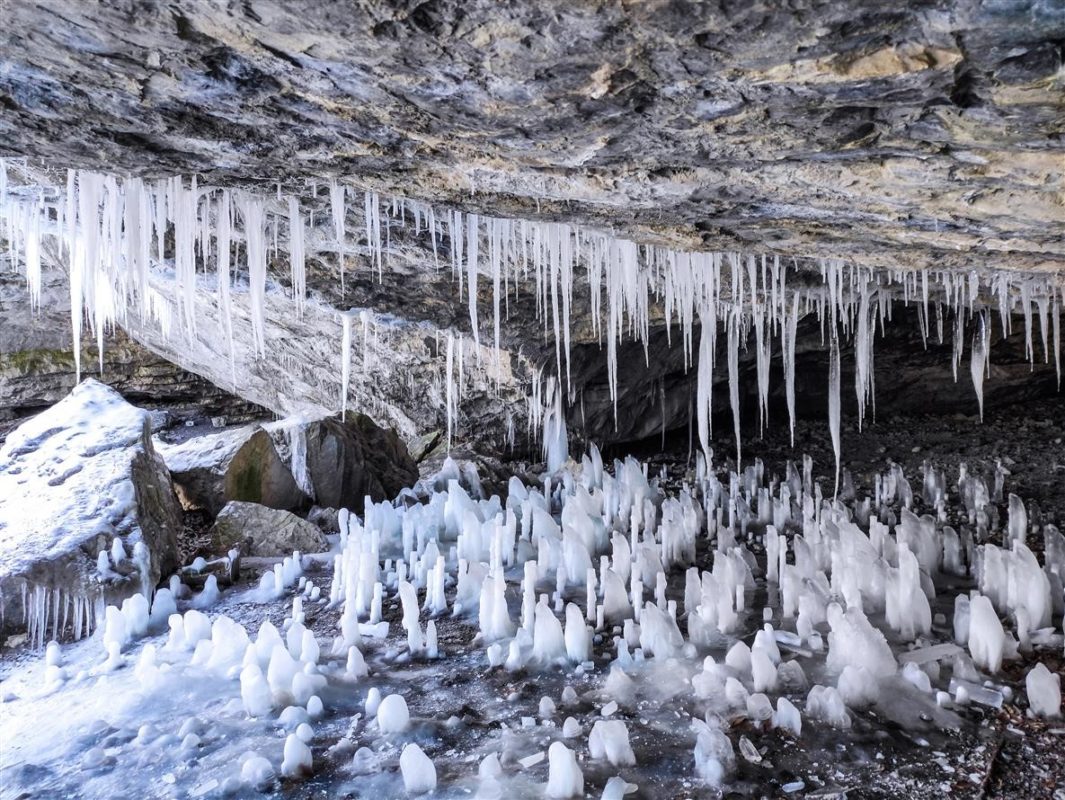 Distance from the hotel
16 km
Duration
2:30 hod. / 7 km
Veľká Fatra is rich in diverse rock crevices, smaller and larger caves. Probably the most famous cave in this area is Mažarná Cave, known to perhaps every tourist who has ever climbed Tlstá Hill.
Mažarná Cave is located approximately in the first third of the ascent to the mentioned hill and is certainly an interesting and pleasant stop. This fissure-trough cave is 130 meters long and is filled with beautiful weathered stalactite decorations, while the bottom is made up of sinter pools, impenetrable crevices and fissures.
The cave is freely accessible throughout the year, but you can especially admire it in its full beauty during winter, when it also becomes the home of bats. The cave is reached by a 4 km marked trail from the village of Blatnica – on asphalt at the start, later on a marked hiking trail. You can combine the trip with a visit to the nearby ruins of Blatnica Castle.
Scan the QR code to load the map